Thursday again. Work has been hectic, I'm not sleeping well, and as usual, I'm behind with everything! Never mind, I'm upbeat and happy, and there is still enough of the week left for me to get on with my 'to do' list.
While I remember, have you got a good personal story to tell? The story of your life could win you a small fortune. A £10,000 advance, and a publishing deal is up for grabs in a writing competition run by Woman & Home Magazine. The closing date is 31 October so get your skates on, and have a go. All the details are
here
.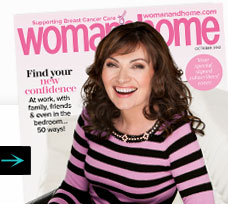 Another competition I spotted yesterday made me smile. Take a look
here
, I'm sure the theme of 'Bingo' will inspire some funny stories.
Right, I'm off to check out the new cookery book I brought yesterday. 'Jamie's 15 Minute Meals', in the hope I can actually make them in 15 minutes! Jamie Oliver has challenged the nation to cook one of the recipes from his new book, send him a video of you or a friend, making it, and if he likes it enough, he'll wine and dine you and a guest at one of his Italian restaurants as a prize. Wow! All the information is
here
.
Time for a brew now.